Find the best way to earn your teaching license…
No college degree?
One way to earn a license is to complete a bachelor's degree in an approved teacher preparation program. The first step is to apply to the university and declare a major. NMSU's College of Education has a wide array of exciting Undergraduate teaching programs.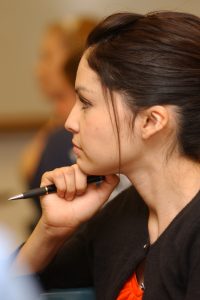 Bachelor's degree or higher but no teacher prep?
If you already have a bachelor's degree or higher, you can earn your teaching license through a post-baccalaureate licensure program while you teach now on an intern license. See our Graduate Programs page for admission to our Licensure and Teacher Education Programs.
Licensed elsewhere?
If you have a teaching license from another state or another country, you can teach apply for a NM teaching license under reciprocity and teach now.  More information about NM's 3-Tiered Licensure system is available at on NM Public Education Department (PED) Licensure page.