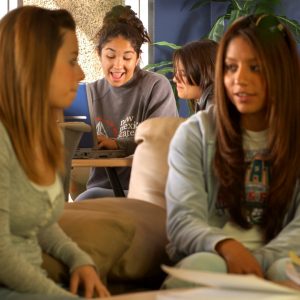 "Learning and achievement outcomes for ethnically and culturally diverse students should include more than cognitive performances in academic subjects and standardized tests scores. Moral, social, cultural, personal, and political developments are also important. All of these are essential to the healthy and complete functioning of human beings and societies." – Geneva Gay
OVERVIEW
Teachers acknowledge the need to develop more in-depth inquiry to learn more about how to communicate with school leaders and wanting leaders to also become social and political agents who embrace a culturally relevant leadership practice, one that links culturally relevant and anti-racist pedagogy to "explore the yet-untapped possibilities of speaking across areas of theory, research, and practice within the field of education (Douglas-Horsford, Grossland, & Gunn, 2011, p. 582).
PROGRAM MISSION
This Master of Arts mission is to provide advanced practical training to prepare effective professional educators, classroom teachers and school leaders, to promote meaningful outcomes in schools and communities by becoming outstanding, effective servant-leader educators and social change agents towards equity, social change and social justice.
PROSPECTIVE STUDENTS
This program is for working professionals (teachers and leaders) and for students who wish to embark on the pathway toward a doctoral degree in C&I or ELA. The MA will provide students the opportunity to bridge culturally responsive practices in teaching and in leadership. The courses are offered in a sequence to build the understanding and skills needed to plan and carry out the action research project in EDUC 520. This MA will also serve as a pathway to the Doctorate in C&I (Critical Pedagogy) or in Educational Leadership & Administration (ELA).
Currently, this program is being offered exclusively online. Although this program has both an NMSU Global and an NMSU Main Campus designation, program coursework is currently offered online only.
For more information about the Master of Arts in Education with a Concentration in Multicultural Education, please visit the MA Programs web page.