Teacher Education Program (TEP)
Dr. Leanna Lucero
Clinical Director of Elementary Education
575 646-2205
leannal@nmsu.edu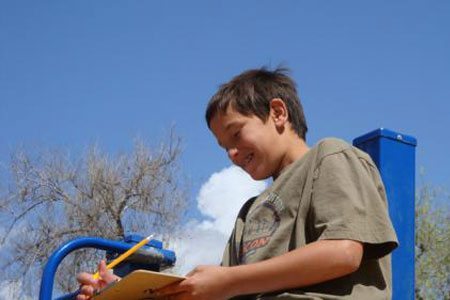 The Elementary Teacher Education Program is a comprehensive program designed to prepare teachers who are capable of working effectively with children of diverse backgrounds grades kindergarten through eighth grade.  Our program of study was created with the New Mexico State Department of Education competencies as a foundation, aligned with standards from appropriate national organizations representing the content areas, and the National Council for the Accreditation of Teacher Education programs (NCATE).
Our goal is to prepare teacher-leaders committed to understanding and working with children and adults in culturally diverse public school settings.  We approach our work from a critical, inclusive and student-centered perspective of care, with culturally responsive pedagogies and collaboration that promotes best practices.  We expect our teachers to be reflective practitioners who are critical thinkers and creative problem solvers, who create and implement curriculum and instructional practices that are socially relevant and aligned with national, state and local standards.
Our elementary education program begins with foundational courses in psychology, fine arts, early childhood education, special education, multiculturalism/multicultural education, human growth and development, and the uses of instructional technologies; and proceeds to courses in pedagogy within the various content areas such as literacy/reading, science, mathematics and social studies) which includes public school classroom-based practicum experiences.  Students are also required to take 6-8 credits of Spanish or obtain certification of a working knowledge of a Native American language in order to satisfy foreign language requirements of the program, and to be better prepared to teach on the culturally and linguistically diverse borderlands and in the Southwest in general.  The program culminates with a full-time, fifteen-week public school-based student teaching experience with mentoring from school and university representatives.  Upon completion of the program, and successful completion of the New Mexico Teachers' Assessment exam, candidates are well prepared to apply for a K-8 state licensure and successfully work with diverse students and school communities in New Mexico and throughout the country.